K.M. Randall | The Official Author Site
Have you ever wondered where fairy tales go once they're created?

It's been eight years since Story Sparks last had a dream. Now they're back, tormenting her as nightmares she can't remember upon waking. The black waters of Lake Sandeen, where her Uncle Peter disappeared decades before, may hold the secret to Story's hidden memories, or a truth she'd rather not know. On a bright summer afternoon, Story and her two best friends, Elliott and Adam, take a hike to the lake, where they foolishly dive into the cool water and never reemerge. What they find is beyond anything they've ever imagined could be possible, a world where dangers lurk in the form of big bad wolves, living Nightmares and meddlesome witches and gods.

Now Story must remember who she really is and somehow stop two worlds from ultimate annihilation, all while trying not to be too distracted by the inexplicable pull she feels toward a certain dark-eyed traveler who seems to have secrets of his own. The fates of the worlds are counting on her.

---
​Reviews"K.M Randall has crafted something special with Fractured Dream. It's fantasy in the best form." --Pretty Little Pages "Fractured Dream, in my opinion, is the adventure of a lifetime & K.M. Randall is the Queen of all Fairytales!" --Bookworm on the Loose"The world K.M. Randall created was so fascinating, I even had a dream about it. I've never felt so enthralled by a fantasy book ever since the Harry Potter series." --Summer Reads YA"Jam-packed with magic and mayhem, this was a stellar read. An intricate, well-woven story of friendship, love, intrigue, lies and emotion. I was enthralled from start to finish." --Roxanne Kade, author of Therian (The Bloody Crescent, #1)



"A book review is going to be difficult for me to do for this book. I mean, I think I just read one of the most amazing books I have ever read my entire life, and trust me when I tell you that is a lot of books."
--
Samantha Julmisse, author of Answer to the Moon"This was an outstanding fantasy read! I was gripped from that enticing prologue until the end. The world building was amazing, the characters were intriguing and I just felt all the emotions throughout this book." --Nay's Pink Bookshelf

"Fractured Dream is a highly imaginative fantasy tale. Randall brings a fresh and exciting twist to fairy tales with a perfect blend of dark fantasy and alternate reality." --Tome Tender"The world will suck you in, it's cinematic, atmospheric and you can picture everything, real life is a bit of a jolt! I've not read a book with world building this detailed and enthralling in a while, I can't even remember the last time to be honest!" --Reality's a Bore "The complexity of this alternate world created by Randall is staggering." --Rabid Readers Reviews "From the first page I was drawn into Randall's world and enveloped in this alternate reality. I loved the characters, the premise and the adventures along the way. Randall's writing is flawless and captivating. I cannot wait for the sequel to see what happens next!" --A.L. Waddington, author of the Eve series
---
Powered by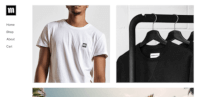 Create your own unique website with customizable templates.